Tales From Earth, Inc.
is the forthcoming third album by The Dan Sheehan Conspiracy and is a concept project featuring songs about places around the globe devasted by corporate greed.

The preview single "Black Gold (Ogoni Nine)" was released on NoiseTrade in September 2014 with U.S. and U.K. radio debuts days after.  "Black Gold" tells of the Ogoni Nine, Shell Oil protestors who were hanged by the Nigerian government in the 1990s.
Are You Conspirienced?
is the most recent and second album by The Dan Sheehan Conspiracy and features 10 songs performed by the live band: I'll See You There, Eleventh Hour, Have a Nice Summer, Something In Return, Tu Mochila Esta Abierta, Dark Summer, Forevermore, The Ever Pleasant Notion, Shown the Light and Message to Jeremiah.  ex Yes/Moody Blues keyboardist Patrick Moraz guests on "Mochila" and "Dark Summer" while Andy Krikun guests on "Something In Return"
Conspirienced? has been broadcast on over 200 radio stations worldwide on every continent except Asia and Antarctica and was named "Best Rock Album of 2013" by Phil Maq of WHFR-FM (Dearborn, MI).
You can purchase the CD in DigiPak to the right or you may download the album from iTunes, Amazon, or Bandcamp.
The self-titled Dan Sheehan Conspiracy is the debut DSC album recorded by Dan on guitar, bass, vocals, keyboards and tin whistle accompanied on drums by ex-Morrissey drummer Spencer Cobrin and Roi Star, featuring the songs The Valley, See Kay, Comatose, Collateral Damage, Go Outside, I'll Come Along, Epic Fantasy Adventure Song, Another Morning, Tired Eyes, Rock Song, Patterns of the Rain, Before You Wake, (I Would Hate You) If I Had the TimeOrder the CD in jewel box to the right or download from iTunes, Amazon, or Bandcamp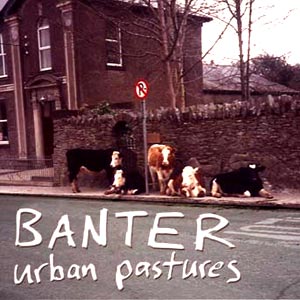 Urban Pastures is the only full album released by Dan's pre-DSC band, Banter and features most of the songs that made the band legends of New England club scene during Dan's time in Boston, MA.  Urban Pastures includes Open Wide, Where Have You Gone?, Three Weeks, Springtime in February, Farewell, Lowered, Claireville Countryside, Metaphysics, I-95, I Don't Wanna Have 'er, Pastor of Muppets, Johnny's Roadtrip Adventures.Order the CD in jewel box to the right (limited quantities) or download from Bandcamp.com with bonus tracks.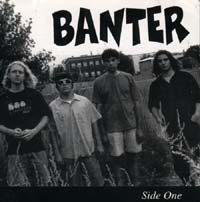 Side One was Dan's first-ever CD release and captures Banter in its earliest days on a raw, five-song EP featuring early versions of "Claireville Countryside" and "Metaphysics" as well as the exclusive tracks "Forty Days (and Forty Nights)," "Dominion" and "Another Evening.  Order the CD in jewel case to the right – currently not available for digital download