Help us tell the Tales From Earth, Inc.

Sweat shops.  Drug cartels.  Conflict diamonds.  Unjust incarcerations and killings.  Climate change.  What do they all have in common?  Greed.
Tales From Earth, Inc. is a collection of songs speaking to the economic injustice perpetuated by those whose unbridled greed has resulted in human tragedy across the globe..  A rock album at its core, the dramatic force of the songs is enhanced by strings, horns, and world instruments from the countries being sung about, which include the United States, Mexico, Brazil, Bangladesh, Zimbabwe, Nigeria, the Maldives and more.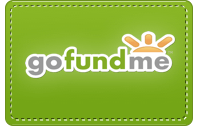 By pre-ordering  Tales From Earth, Inc., you can support the return of "music with a message" and help us call attention to the rising  scourge of economic injustice.  Tales From Earth, Inc. is my way of doing my small part to bring back the socially conscious music which has gone off the radar of the labels despite music's historical role as a vehicle for social commentary.  Your order will help fund the recording, mixing, mastering, and promotion of the album and the development of a companion website directing listeners to action items that address the challenges confronted in the songs..  You can view contributor gift packages at https://www.gofundme.com/TalesFromEarthInc
Many thanks to those of you who have already helped fund Tales From Earth, Inc. with your pre-orders through GoFundMe.  The pre-orders placed thus far recently enabled me to get into the studio with Pearl Jam/Candlebox drummer Dave Krusen, and we'll be moving forward with more guest musicians including returning keyboardist Patrick Moraz (Yes, the Moody Blues etc. etc.) and various other rock, world, and orchestral musicians who will be helping to make this a truly special project.
For more background on the project, visit the Tales From Earth, Inc. page.